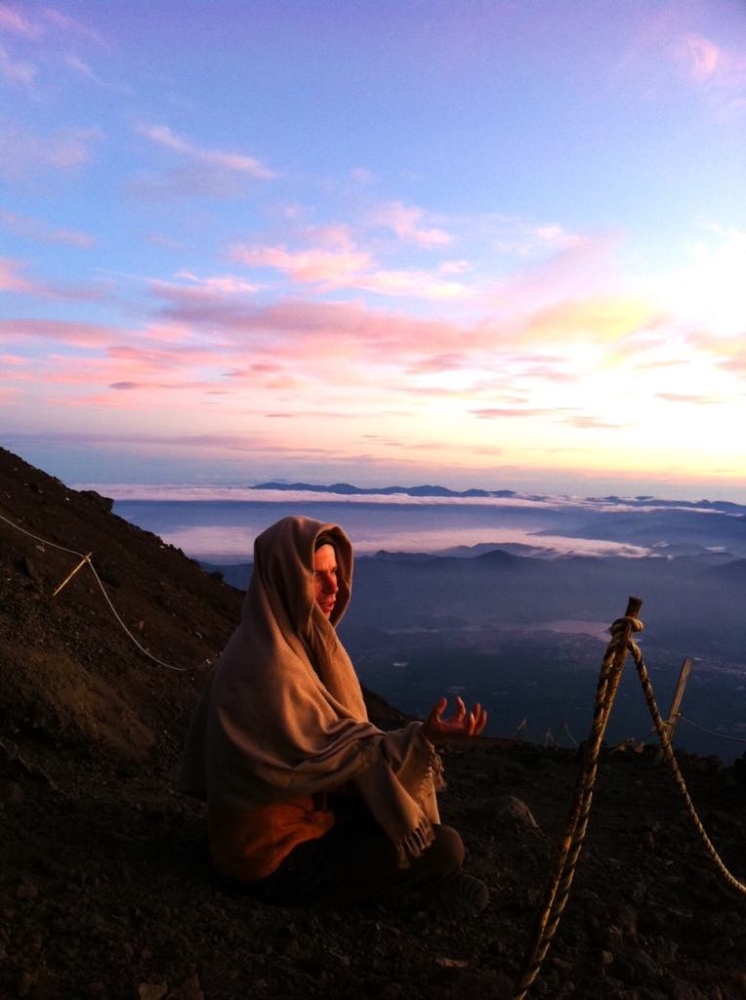 Vivid Emptiness is a body of photographic poetry that has evolved among sojourns through sacred sites and illusory time over a 27 year period spanning 50+ countries and 5 continents.  Most extensively the photographic works stem from Asia, Europe, the Americas, Australia, and Africa, with a focus a decade back on Tibet and the Hawaiian islands.
Honored with a nationwide Thomas J. Watson Fellowship in 1994 for an independent 1.5 year project in India, I have over the last decades exhibited widely internationally, including multiple exhibits in Japan, Hawaii, and New York.  My distinctive fine art prints, eco-printed on premium art watercolor papers are to be found in private collections the world over.
I am likewise a poet, meditator, filmmaker, random human and a founder of multiple altruistic multimedia projects.  My unique eye, comprehensive vision and open heart infuse my work, commitments, and style of poetic living.
For the last many years, I have taken a turn to more inner poetry ~ much of the last years has been spent at home in the jungle north of Ubud, Bali, somewhat in semi-retreat, dedicated to the practices, instructions, and contemplations by grace I somehow received from many of the greatest Tibetan masters over the last decades.
* * *
Present projects ~
Dakini As Art | www.dakiniasart.org
Dreams In Time | www.dreamsintime.com